Northview News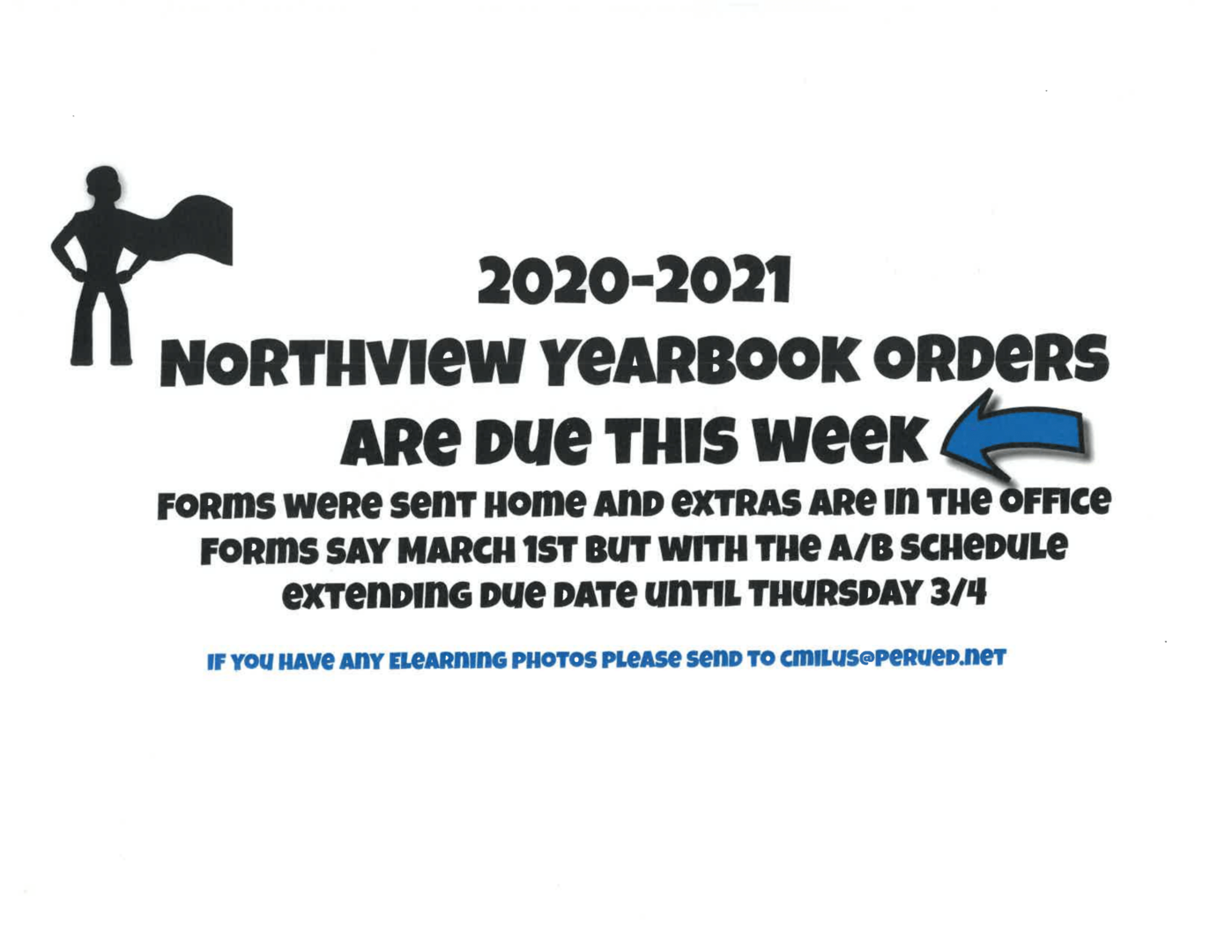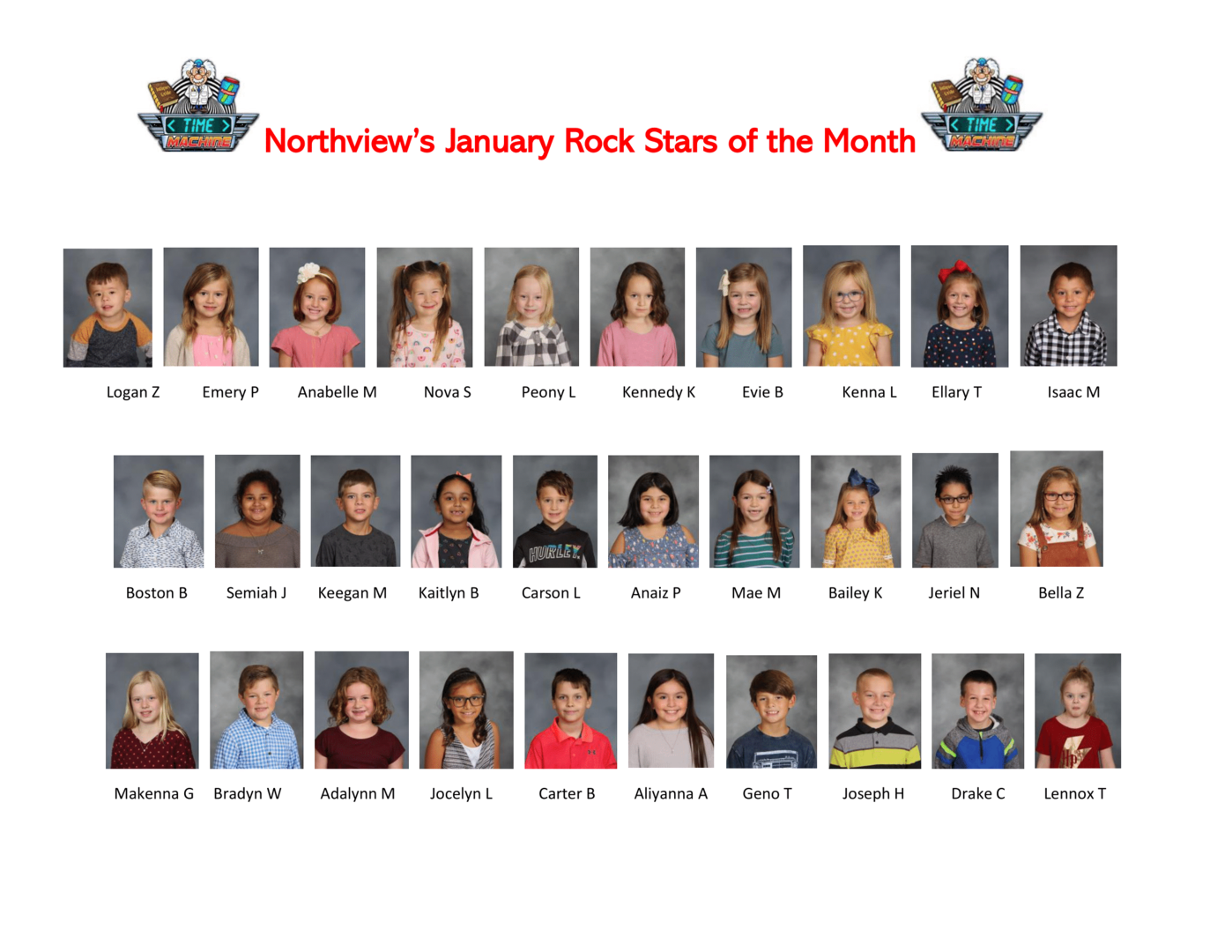 Congratulations to our Northview January Students of the Month! We are proud of you!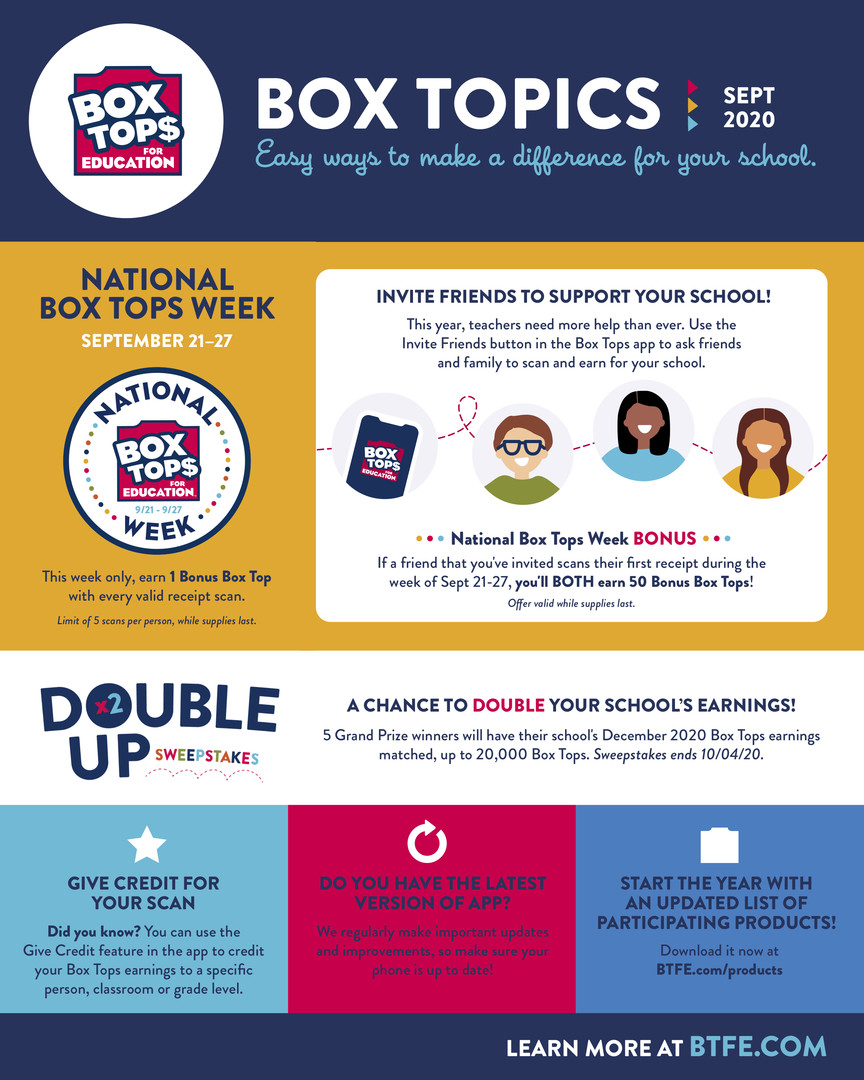 Here is the online shopping we have all wanted! You can just forward your receipts to : receipts@boxtops4education.com
Click here for more information:
https://m.youtube.com/watch?feature=youtu.be&v=7E5pcFrAhDY.

How to get a Virtual Peru Public Library Card
Go to www.Perulibrary.org
Go to "About Peru Library"
Click "Digital Access Account"
Complete and submit the form
You will be granted access within 24 hours and they will send your card via e-mail.
Each Child can have up to 5 check outs in each of the following areas: Libby, Ovedrive and EREAD Illinois
The virtual Peru Public Library can be used on all digital media platforms, tablets, phones and computers.

Upcoming Events:
Tuesday, March 2- Happy Birthday, Dr. Seuss
Thursday, March 4- PTC meeting at Parkside 5:30 p.m.
Yearbook orders are due
Friday, March 12- No School: Teacher's Institute
Sunday, March 14- Spring forward: Turn your clocks ahead 1 hour
Monday, March 14- Full days/ 5 days per wek schedule begins
March Book Madness begins
Wednesday, March 17- Happy St. Patrick's Day
Board of Education meeting at Parkside at 6:00 p.m.
Monday, March 22- Scholastic Book Fair week begins
Wednesday, March 24- PBIS day- wear your t-shirts
Friday, March 26- Packets sent home to existing 3 year old pre-k students for fall session
Wednesday, March 31- Return Pre-K packets
Friday, April 2- No School: Spring break begins

Click here to use the TumbleBook electronic Library: TumbleBooks

PBIS Rules
| | | |
| --- | --- | --- |
| Be Safe | Be Responsible | Be Respectful |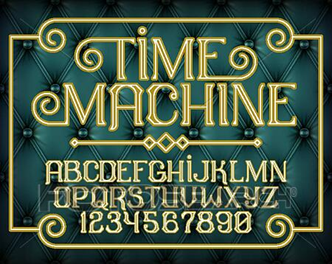 At Northview School, learning is a journey. Let the adventures begin!
Just a few reminders:
All visitors must check in to the office, where they will be required to show a driver's license or photo ID.
*2:05 Dismissal on Fridays