Northview News
Summer Reading Fun!
Be sure to complete summer reading logs by initialing that your child has been reading on at least 20 of the calendar days in June, July, and August. Don't forget to sign up for Beanstack through the Peru Public Library. Their theme for the summer reading challenge is "In This Together." See below for more information.
Misplace your summer reading calendar? Click here: Printable Summer Reading Calendar


The Jenny Glynn Kindness Award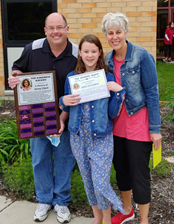 This award is named after Jenny Glynn who was in 2nd grade and a young 8 years old when she passed away from a sudden illness in March 2017.
Jenny loved her family so much and told them every morning when she woke up and every evening before bed. She did this especially to her big sister, Tori.
Jenny loved going to the park and playing with her mom. She loved taking long rides and listening to old country music with her dad!
Teachers nominated twelve 4th grade students that they felt had similar qualities to Jenny. The criteria for the award are:
Respect for their peers and teachers
Never giving up on any task large or small
Showing kindness through actions and words
The winner of this award receives a $100 gift card, compliments of the Glynn family!
The recipient of the 2020 Jenny Glynn Kindness award was:
HOPE A.
Hope was able to come to school to receive the award. We practiced social distancing while celebrating Hope's great accomplishment. Many Northview Staff were in attendance to celebrate her success! Congratulations, Hope!

Congratulations to our 4th graders for completing your years at Northview School. We will miss you. Good luck at Parkside!
To watch the virtual 4th Grade Award Ceremony, please click this link:
https://www.youtube.com/watch?v=qn09k9GXMyA

Here at Northview, we've been missing our kids. Here are some messages from our faculty and staff to our students:

Northview faculty and staff have been "tossing around" a few good books to help our students stay "caught up" on their reading. Check out this video!

Upcoming Events:

Click here to use the TumbleBook electronic Library: TumbleBooks
TumbleBookLibrary - K-6 children's ebook database: https://www.tumblebooklibrary.com/auto_login.aspx?U=tumble735&P=books
TumbleMath - K-6 math ebook database: https://www.tumblemath.com/autologin.aspx?U=tumble2020&P=A3b5c6
AudioBookCloud: http://www.audiobookcloud.com/autologin.aspx?U=tumble2020&P=A3b5c6&categoryID=33

PBIS Rules
| | | |
| --- | --- | --- |
| Be Safe | Be Responsible | Be Respectful |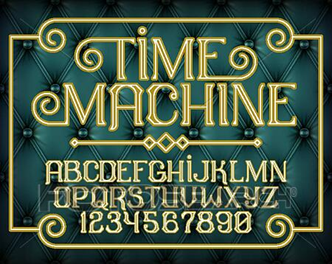 At Northview School, learning is a journey. Let the adventures begin!
Just a few reminders:
All visitors must check in to the office, where they will be required to show a driver's license or photo ID.
*2:05 Dismissal on Fridays