Northview News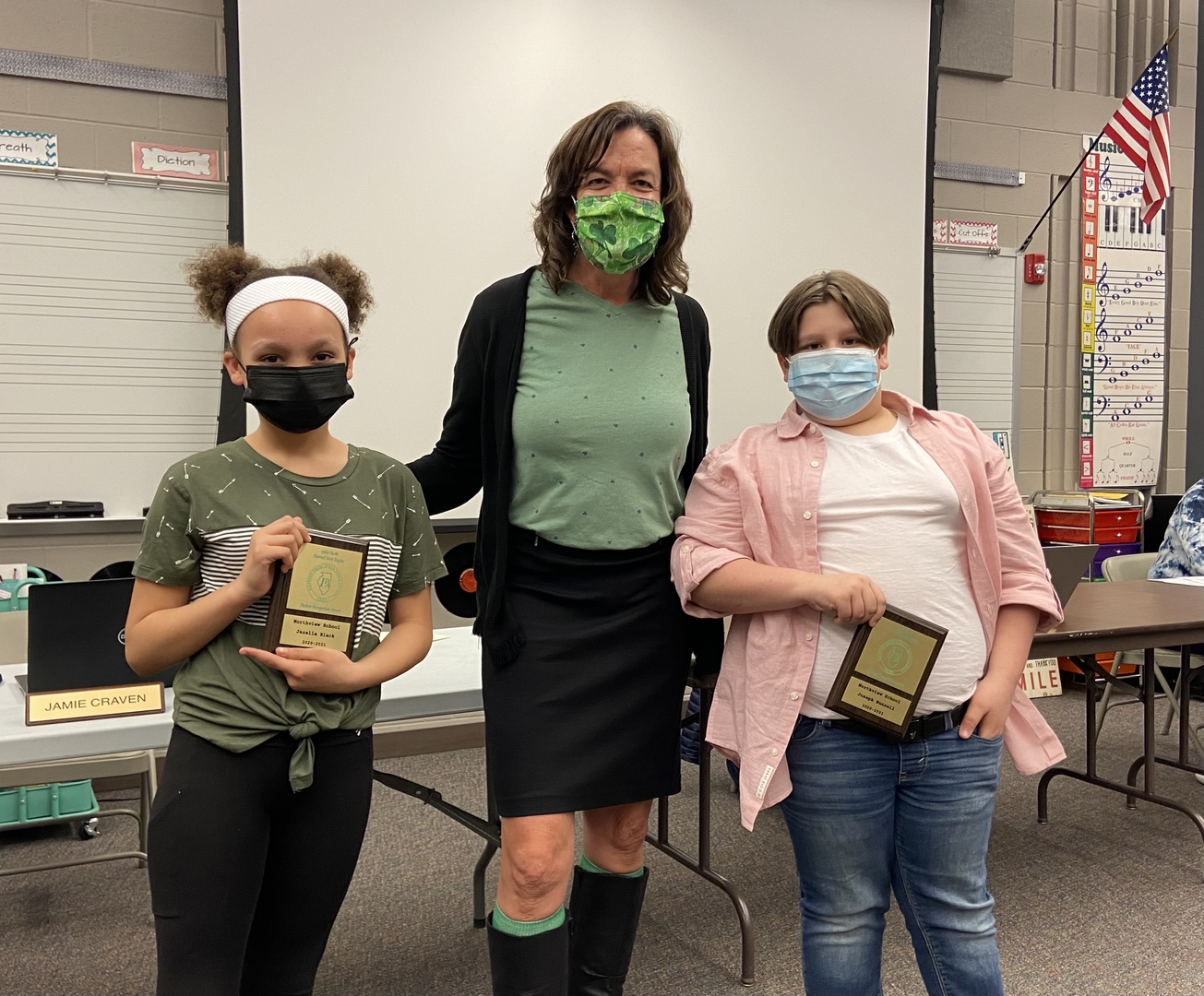 NORTHVIEW STUDENTS RECEIVE EXCELLENCE AWARDS
T wo Northview Elementary 4th Grade students were recently recognized by Mrs. McDonald and the Starved Rock Region of the Illinois Principals Association. Each elementary school was asked to select students from their exiting grade to be recognized for qualities such as: citizenship, treating others with respect, academic excellence, and leadership.
4th Grade Students, Joseph B. and Jazelle B. were selected to receive this reward.
The annual John Ourth Student Recognition Award is sponsored by the Starved Rock Chapter of the Illinois Principals Association. The students and their parents were honored at the March Board of Education Meeting. The students were invited to the board meeting and were able to enjoy a pizza dinner and award presentation prior to the board meeting.
Congratulations to Jazelle and Joseph! We are very proud of you! See more pictures here:

IPA Award Winners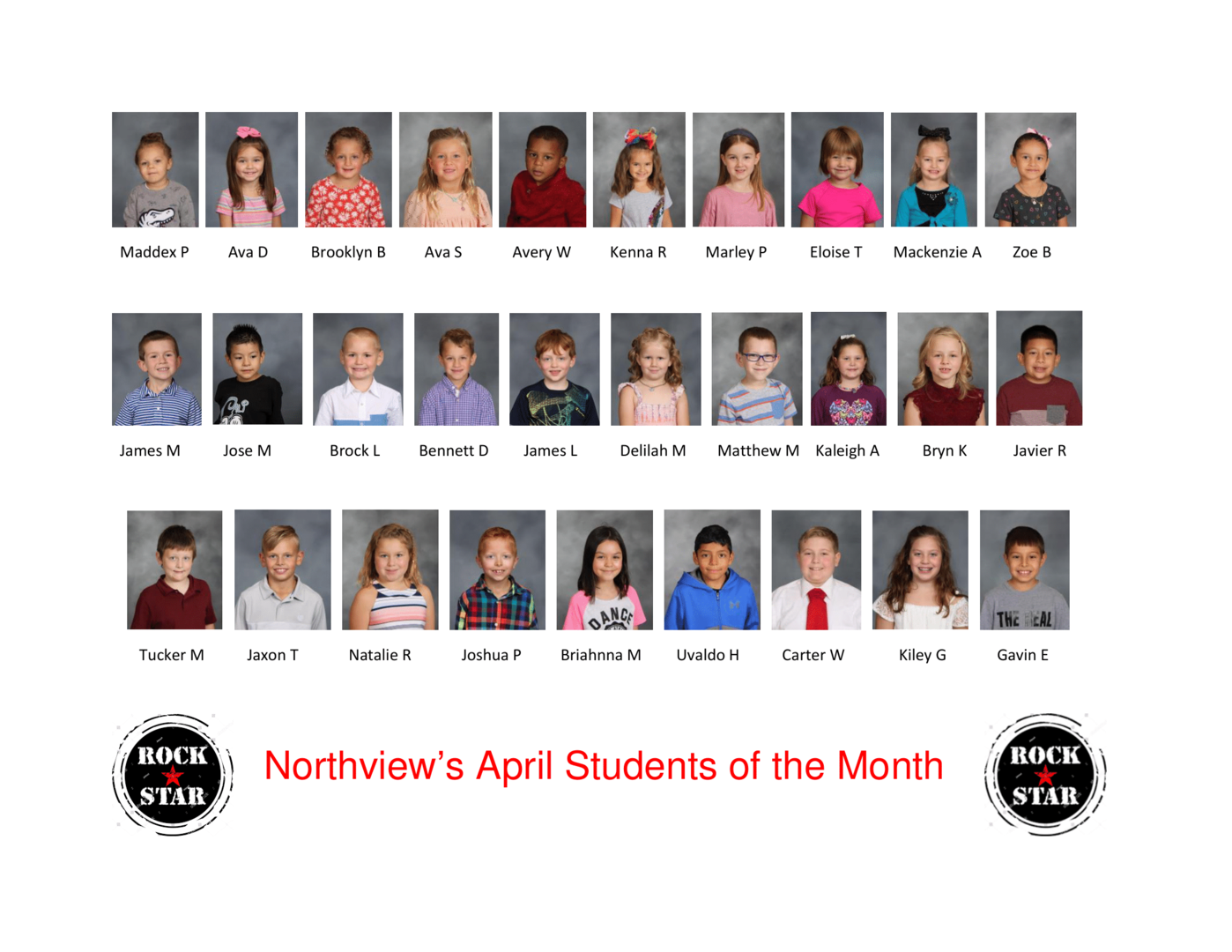 Congratulations to our Northview April Students of the Month! We are proud of you!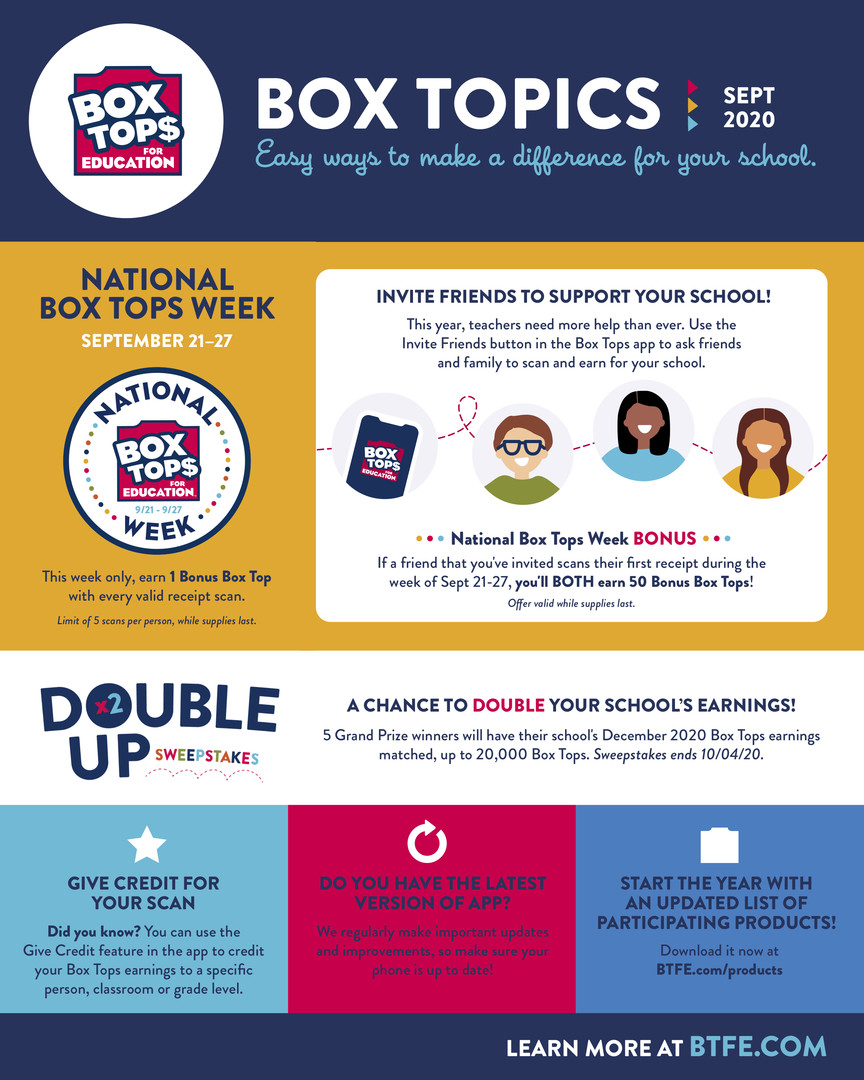 Here is the online shopping we have all wanted! You can just forward your receipts to : receipts@boxtops4education.com
Click here for more information:
https://m.youtube.com/watch?feature=youtu.be&v=7E5pcFrAhDY.

How to get a Virtual Peru Public Library Card
Go to www.Perulibrary.org
Go to "About Peru Library"
Click "Digital Access Account"
Complete and submit the form
You will be granted access within 24 hours and they will send your card via e-mail.
Each Child can have up to 5 check outs in each of the following areas: Libby, Ovedrive and EREAD Illinois
The virtual Peru Public Library can be used on all digital media platforms, tablets, phones and computers.

Upcoming Events:
Friday, April 30- Pre-K screening at Nothview 9:00 a.m.-2:30 p.m.
Monday, May 3- ELL/Access testing this week
Thursday, May 6- PTC meeting: 5:30 p.m. at Parkside
Monday, May 10- Aimsweb testing this week
Thursday, May 13- Last day to check out library books
Wednesday, May 19- PBIS day- wear t-shirts
Thursday, May 20- Library books due today
Parkside graduation 7:00 p.m.
Tuesday, May 25- 4th grade award day in the a.m.
Wednesday, May 26- Snow cone incentive
Last day of Preschool
Thursday, May 27- Last day of school
Noon dismissal
Report cards issued

Click here to use the TumbleBook electronic Library: TumbleBooks

PBIS Rules
| | | |
| --- | --- | --- |
| Be Safe | Be Responsible | Be Respectful |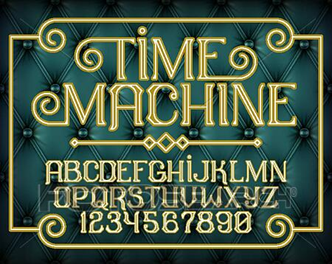 At Northview School, learning is a journey. Let the adventures begin!
Just a few reminders:
All visitors must check in to the office, where they will be required to show a driver's license or photo ID.
*2:05 Dismissal on Fridays