Parkside Student Activities - Scholastic Bowl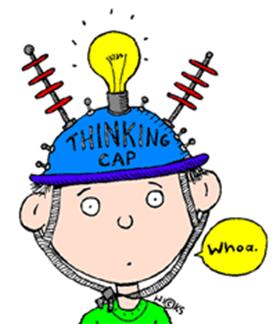 Upcoming Dates
| | | |
| --- | --- | --- |
| EVENT | DATE | TIME/PLACE |
| Mandatory Student Meeting | | - Room 117 |
| Mandatory Parent Meeting | | - LRC |
| Team Practice | | - Room 142 |
| Team Practice | | - Room 142 |
| Team Practice | | |
| Team Practice | | |
| 2014 Practice dates | TBA | TBA |
The Scholastic Team is an optional extra-curricular activity for students. They match wits with other students from different schools in the region. Just because someone is smart, it does not mean they are going to necessarily be the best of the best.

Playing on the scholastic team requires fast reactions and quick thinking, but even if you are the quickest person on the buzzer, you better know what your going to say for your answer. If you were to buzz in and don't have an answer, that's going to cost the team. The Scholastic Team is a team of students who must answer questions from certain categories to win.

The Scholastic team has practices to prepare for the meets. Practices help identify weaknesses and strengths of the team. In a practice, the team's coach will normally divide people up into two groups of five with a captain on each side. The two groups play each other in a practice game. In a meet, each school's team will be divided up into groups of five with a captain for the team. Usually, the experienced players who have been on the team for two years will play first followed by the less experienced.(rookies)

The experienced players are known as "A Team" and the "rookies" are usually referred to as the "B Team". A meet usually consists of up to two for "A" and "B"teams.

2014-2015 Schedule
Click here for a PDF Schedule
| | |
| --- | --- |
| DATE | OPPONENT |
| January 26 | Streator |
| January 27 | LaSalle |
| February 2 | @ Mendota |
| February 5 | @ Ottawa |
| February 9 | Spring Valley |
| February 12 | @ Princeton |
| February 23 | @ Streator |
| February 24 | @ LaSalle |
| March 2 | Mendota |
| March 5 | Ottawa |
| March 9 | @ Spring Valley |
| March 12 | Princeton |
| March 17 | SRC Tournament - @ Mendota |
| March 19 | SRC Torunament - @ Mendota |
Competition
A typical scholastic bowl competition consists of twenty toss-up questions, each worth 10 points. Competitors are allowed 15 seconds to respond. These questions are asked to both teams and are answered by "buzzing in." Categories of questions include science, social studies, math, language arts, literature, computers, current events, vocational education, fine arts, and general information.
If a team answers a question correctly, they get the first shot as a bonus question. Bonus questions are three to five part questions. Team members discuss the answers and after a limit of 30 seconds, the captain of the team gives the answers for the team. Teams are awarded points for each correct answer with a total of 20 bonus points possible. The other team then gets a chance to answer the parts of the bonus that were not answered correctly by the first team.
The game is won in one of two ways. The team with the highest points after twenty toss-up questions wins. Or, the first team to reach 301 points wins.
Team Rules/ Regulations
1. Participants will comply with the Starved Rock Conference and IESA rules.
2. Participants will comply with all Washington Student Handbook rules and coaches expectations.
3. Participants using a mode of transportation other than transportation provided by the district, must receive prior approval from the coach and provide a written parent permission (24 hours prior to the event if possible). Failure to do so will, under most circumstances, make the student ineligible for the next event/competition.
4. Students participating on the team must be in full attendance the day of the scheduled event. Students must be in attendance for a half-day prior to a contest played on a non-attendance day (ex. Saturday meets).
5. Participants who quit or are removed from the team may not participate in a new activity until the season is complete (including tournament play).
6. Participants will sit with the team when not participating at that particular time.
7. Participants must wear their uniform shirts for all home and away contests. They will also present a neat and clean appearance.
8. Participants will avoid abusing language or gestures and other behaviors considered inappropriate by school officials.
9. Participants will demonstrate a cooperative attitude with the coach(s).
10. Participants will be on time and attend all scheduled practices and competitions, unless excused by the coach prior to the event.
11. Participants will demonstrate respect for officials and will not question their judgement.
12. Participants will demonstrate respect for players, coaches, and fans from opposing schools.
13. This is an academic team, so if any participant receives an "F" in any class, they are ineligible for that week. Two weeks of failing grades are automatically removed from the team.
14. If a participant or parent/fan doesn't apply to spectator rules (i.e. if they are talking while sitting in the audience while the game is in session), the participant's team must forfeit the question allowing only the opposing team to gain the points for that particular question.