Northview News
BEEP! BEEP! FILL THE JEEP!!
The Book Fair is coming! For information about this year's "One for Books" challenge, please click here: One for Books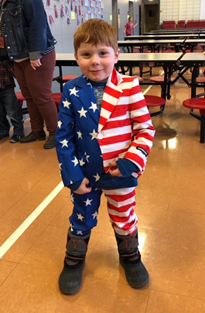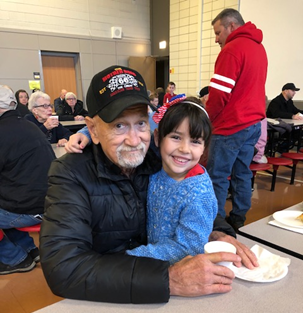 Northview School welcomed local veterans for our annual Veteran's Day program. For more pictures of the event, please click here:

NV- Veteran's Day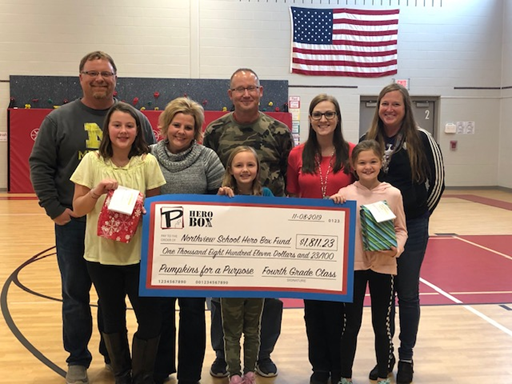 Congratulations to our Pumpkins for a Purpose winners: 1st place- Parker M., 2nd place- Hope A., and 3rd place- Arley G. The Pumpkins for a Purpose project earned $1,811.23 this year. The money will be used to pay for our Hero Box postage. All of our fourth grade students did a fabulous job! Thank you, fourth grade students and teachers!

Parent Teacher Conferences are coming up soon and online registration is now available. The dates and times for conferences are as follows:
Wednesday, November 20th
4:00 to 8:00 p.m. (Regular Dismissal)
Thursday, November 21st
1:00 to 5:00 p.m. (Noon Dismissal)
Monday, November 25th
2:30 to 6:30 p.m. (1:50/2:05 p.m. Dismissal)
All parents are strongly encouraged to take this opportunity to visit with your child's teacher, and report cards will be given out at conferences. This year we will again be using the online scheduling system through PTCFast. To register your child for conferences, please follow these instructions:
1. After reading these instructions, please go to this link to register for conferences. The link will take you to PTCFast.com, where you will see a list of every teacher in the district. If you have multiple children, you will be able to schedule each of your child's conference(s).
2. For Northview, please select your child's homeroom teacher. For Parkside, you may select one to two academic area teachers.
3. In addition to your child's homeroom teacher, you may also select your child's art, music, band, chorus, physical education or other special area teacher to schedule a conference with them.
4. In some cases, support staff such as reading specialists, special education teachers, social workers, speech paths MAY NOT have a schedule to click on. In this case they will make every effort to meet with you during your child's scheduled conference time.
5. Once you have selected your child's teacher, hit submit and you will be prompted to enter the student name, your name, and you must provide an email address. When you hit submit, the website will send you an email with a link to choose a time.
6. Click on the link in the email to schedule your times. If you have multiple children in the district, you will be able to see all of the teachers on the same page and this will allow you to schedule your conferences consecutively as long as times are available to do so. You will also be prompted to add a phone number, and we would encourage you to do so to make contacting you easier if it is necessary to do so.
7. PTCFast.com will send you a confirmation email along with occasional reminder emails as your conference approaches.
The entire signup process should take approximately five (5) minutes and works on a first come, first served basis. The sooner you access the site, the better your chances are of getting the dates and times you prefer for conferences. Please contact us if you have any questions at all!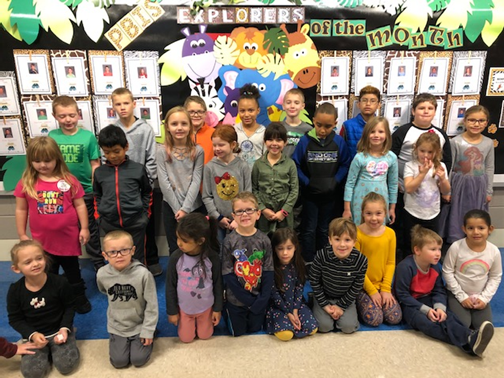 Congratulations to our October PBIS Explorers of the Month! These students were selected by their teachers for displaying respectful, responsible, and safe behavior. Pictured are: Ava S., Rory W., Mariah L., Carson L., Leslie G., Finley P., Revel M., Sloan H., Evan P., Avery B., Tyson O., Owen S., Bella Z., Christian M., Camdyn B., Sienna E., Jema S., Naleea O., Joey B., Chase M., Carter L., Ruby S., Arley G., Pedro P., Briggs B., Not pictured: Lorianna T., Maksym W., Jose M., Kye S.

Sat., Nov. 16-PTC Holiday Bazaar 10:00 a.m.-2:00 p.m.
Scholastic Book Fair open during bazaar
Nov. 18-22-National Education Week
Mon., Nov. 18-Book fair preview day
Tues., Nov. 19-Book fair preview day
Board of Education meeting- 6:00 p.m. at Parkside
Wed., Nov. 20-Book fair buying day
PBIS store- wear t-shirts
Parent/Teacher conferences 4:00-8:00 p.m.
Wed., Nov.21-Noon dismissal
No Pre-K or Autism classes
Book fair buying day
Parent/Teacher conferences 1:00-5:00 p.m.
Fri., Nov. 22-Book fair buying day 9:00 a.m.-noon
Mon., Nov. 25- 2:05 dismissal
Parent/Teacher conferences 2:30-6:30 p.m.
Tues., Nov. 26-Pre-K Making healthy snacks: a.m. class 9:30 a.m.
p.m. & full day class 1:10 p.m. (children dismissed with parents)
2:05 dismissal
Wed., Nov. 27-Sun., Dec. 1-Thanksgiving break


Click here to use the TumbleBook electronic Library: TumbleBooks

PBIS Rules
| | | |
| --- | --- | --- |
| Be Safe | Be Responsible | Be Respectful |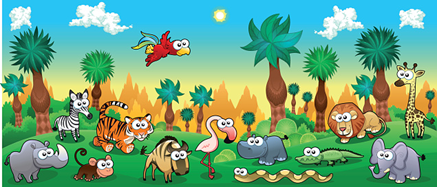 We're wild about learning at Northview School!
Just a few reminders:
All visitors must check in to the office, where they will be required to show a driver's license or photo ID.
*2:05 Dismissal on Fridays