Northview News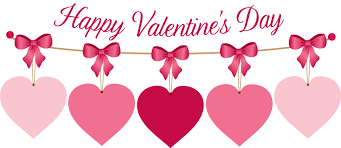 Valentine's Day is coming! For information, please click here: Valentine's Day Information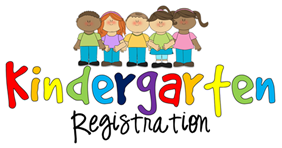 Please click here for details: Kindergarten Registration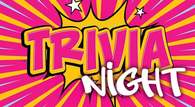 The Peru Education Foundation's Trivia Night is set for March 7, 2020! We're collecting items to create baskets for the raffle fundraiser. Proceeds directly benefit our kids through the funding of grant requests written by classroom teachers. We appreciate your donations! Please click here for specific grade-level themes: Trivia Night Grade Level Basket Themes and Ideas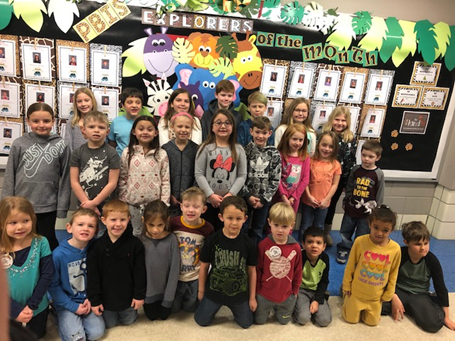 Congratulations to our January PBIS Explorers of the Month! These students were selected by their teachers for displaying respectful, responsible, and safe behavior. Pictured are: Mack D., Julian P., Liam W., Camri M., Jazmine W., Danny O., Killian O., Finn P., Maria S., Cole D., Owen S., Sierra B., Lily G., Claire L., Gwenna M., Yariela R., Ryan O., Erin S., Liam H., Colby F., Emma T., Owen M., Ella L., Bailey T., Miller P., and Bryce H. Not pictured are: Grayson K., Zoe B., and Gus B.

Thurs., Feb. 13- Matt Wilhelm bike assembly
Yearbook order forms going home today
Fri., Feb. 14- Valentine Parties: K-4th grades 1:00 p.m.
Pre-K a.m.- 10:15
Pre-K p.m. and All Day class- 2:15
Spirit Day: Wear red and pink
Mon., Feb. 17- No School- Presidents' Day
Tues., Feb. 18- Pre-K class Dental Health presentations by IVCC: a.m. class 9:30
Wed., Feb. 19- Pre-K class Dental Health presentations by IVCC: p.m. and All day classes: 1:30
Board of Education Meeting: 6:00 p.m. at Parkside
Fri, Feb. 21- Pre-K Screenings at Northview
Kindergarten packets going home with Pre-K students
End of 2nd trimester
Tues., Feb. 25- Kindergarten pre-registration 8:30 a.m.-4:00 p.m. at Northview
Wed., Feb. 26- Report Cards issued
PBIS day: wear t-shirts or jungle attire
Fri., Feb. 28- Return kindergarten registration packets

Click here to use the TumbleBook electronic Library: TumbleBooks

PBIS Rules
| | | |
| --- | --- | --- |
| Be Safe | Be Responsible | Be Respectful |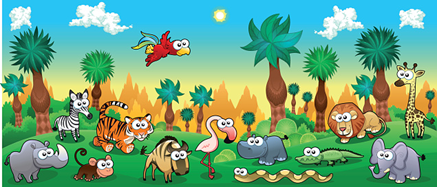 We're wild about learning at Northview School!
Just a few reminders:
All visitors must check in to the office, where they will be required to show a driver's license or photo ID.
*2:05 Dismissal on Fridays