Northview PBIS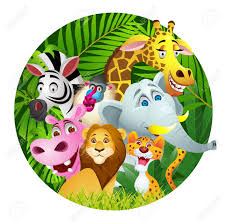 We're wild about Northview PBIS rules:
Be respectful
Be responsible
Be safe
What is PBIS?
PBIS is a Positive Behavior Intervention Support that teaches and supports positive behaviors to meet the needs of

ALL

students.

This district-wide approach to discipline focuses on building a safe, proactive and positive environment in which all students can learn.
Our Mission Statement:
We don't assume that children know how to behave in a 'school way' when they begin preschool. We have social norms and morals for our school which may not be the same as those at home or in society. We teach these skills to everyone.
How is this done?
- Good behaviors are acknowledged and reinforced by pairing praise with tangible rewards.
1st we teach the desired behavior in each location on the School Matrix (see table)

Next we flood all students with bee tickets as they demonstrate the taught behaviors. This builds rapport and relationships between adults and children.

Then they have the opportunity to spend their bee tickets at the "Bee"Store.

All children need to receive 4 positive messages to 1 negative message to be able to demonstrate appropriate behaviors.
- Once students demonstrate these taught behaviors they are moved to an intermittent cycle.
These behaviors are now reinforced periodically throughout the year, never knowing when the reward will occur for continuing positive behaviors.

Behaviors that are not yet fluent are still flooded and/or rewarded with Bee tickets.
What if this isn't enough?
- For students who continue to struggle in 4 or more school settings or earn 2 or more ODR's they are nominated for our Tier II PBIS program.
- In this program those students receive a higher level of positive support from various adults around the school.
As parents, what can you do to help?
- Review the 3 building wide expectations with your child.
- Use the three expectations at home.
- Provide positive reinforcement (rewarding good choices with compliments or quality time) at home.
- Practice positive phrases with your child, such as, "Thank you", "Excuse me", "Please", and "I'm sorry".
- Ask your child about his/her day at school every day.
- Make sure your child is ready everyday. Ensure a good night's sleep and proper nutrition.
- Keep in touch with your child's teacher.
- Encourage your child to use appropriate language and tone.
- Be involved with the school. Attend school functions and activities when possible.
Northview PBIS Team:
Sara McDonald, Principal
Melissa Bosnich, Principal
Cindy Vaske, Special Education Teacher
Melissa Cass, Special Education Teacher
Lexy Rebholz, Preschool Teacher
Kris Criss, Kindergarten Teacher
Kelli Funfsinn, First Grade Teacher
Megan Kirkman, Second Grade Teacher
Sally Kampwerth, Third Grade Teacher
Dana Berg, Fourth Grade Teacher
Carolyn Bryant- P.E. Teacher
Sharon Strauch, Teacher Aide
Mindy Davis, Social Worker