Rules
"Bee"havior Management Plan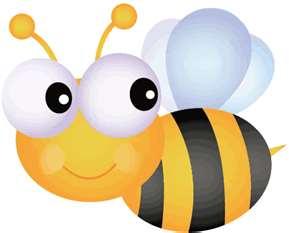 BE RESPONSIBLE:   
 1.  Come to school prepared.
 2.  Have your supplies ready.
 BE RESPECTFUL:
 1.    Be a good listener.
2.   Raise your hands to share your thoughts.
3.   Treat others kindly.
 BE SAFE:
1.  Keep feet and hands to yourself.
2.  Always walk facing forward.
4 Step Behavior Method
Behavior is one of the most important elements during the school day.  If behavior is not in control, then learning cannot take place.  Here is our 4 step behavior method.
Negative Consequences
1.     Begin the day with a smile

2.    Warning
3.    "Uh-Oh" face:  10 minutes off free time
4.    "Sad" face:  No free time and a note or e-mail home

Positive Rewards
Your child will earn BEE tickets, throughout the day, for outstanding behavior.  Your child will save these tickets, in their "beehive", and then redeem prizes and privileges at our school BEE Store.  The more tickets your child earns, for following the rules and being a positive role model, the better the prize or privilege.